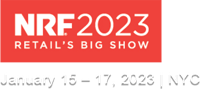 Disrupting and
Redefining Fulfillment
AI cloud software and robotic automation
that keeps inventory in motion

GreyOrange at
NRF 2023
GreyOrange participates in a vibrant community of partners to accelerate innovation and address your unique business needs.
Stop by Booth 6811 with our partner, Pivotree.
Be one of the first to see what's new at GreyOrange to help with the future of retail!
Meet with us at booth #6811
GreyOrange's Ted McCaffrey will be onsite to show you how we are transforming supply chain capabilities for retailers alongside our partner, Pivotree. If you would like to set up a time to stop by, please reach out to Ted at ted.m@greyorange.com.
Exhibitor Expo Hours:
Sunday January 15, 2023 10:00 a.m. – 5:00 p.m.
Monday January 16, 2023 9:00 a.m. – 5:00 p.m.
Tuesday January 17, 2023 9:00 a.m. – 4:00 p.m.

THE RETAIL INSIDERS PARTY
SPONSORED BY GREYORANGE AND PIVOTREE
Join us for a 2.5 hour cocktail party that brings together senior technology and transformation leaders.
Enjoy premium cocktails and delicious appetizers in a festive atmosphere located in Times Square.
There might even be a photo opportunity with GreyOrange's RangerTM Assist.
For more information, email here: Retail Insiders Party
About GreyOrange
GreyOrange provides state-of-the-art robotic orchestration capabilities through its intelligent decision-making software, GreyMatter, and an extensive smart robotic workforce. Founded in 2012, GreyOrange is headquartered in Atlanta, Georgia, and employs over 800 people, with over 50% focused solely on Research & Development. The company currently has 6,000+ robots in operation across the world, processing 630,000+ decisions per minute through GreyMatter, supported by offices and partners across the Americas, Europe and Asia. For more information on GreyOrange, please visit www.greyorange.com.